Noonan Joins CNC in Alabama as SVP of Strategy, Innovation
Insurance adjusting firm Catastrophe & National Claims (CNC) has added Tom Noonan as senior vice president of Strategy & Innovation.
In this newly created role, he'll help lead strategic planning and accelerate CNC's innovation initiatives. He joins the team with more than 36 years of experience in operations and business development within the claims industry.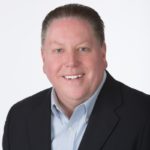 Noonan began his career with Hartford Insurance in 1985 and has experience building teams and businesses—including his own insurance adjusting/private investigation firm in 1993. In 1997, he sold his interest in the firm and joined Cunningham Lindsey as an assistant vice president overseeing operations in the West. Noonan also worked as regional manager for American Technologies and director of business development for Rimkus Consulting. Most recently, he served as VP of Strategy and Development for Leading Edge Claims Service.
Founded in 1988, Catastrophe & National Claims is an independent adjusting firm offering full assistance to regional and national insurance carriers. It covers property, auto, commercial, flood, private flood, liability, catastrophe, daily and TPA.
Topics Insurtech