Aon reports Q4 and full-year figures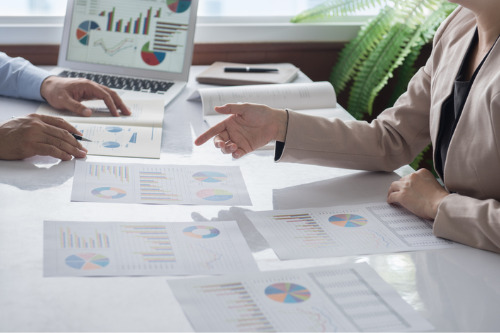 Results season is upon us again, and this time, it's the turn of global brokerage Aon plc to report its Q4 and full-year figures.
It was an eventful year for the broker, which announced its merger with Willis Towers Watson in March 2020, right as the COVID-19 pandemic was shutting down many economies across the world. On the back of these major developments, Aon has fared relatively well, reporting a 3% increase in total revenue to $3 billion, including organic revenue growth of 2% for Q4, while total revenue for the year came in flat at $11 billion and included organic revenue growth of 1%.
Additionally, net income from continuing operations attributable to Aon shareholders in the fourth quarter came in at $524 million, or $2.27 per share, compared to $374 million, or $1.58 per share, in the prior year. Other key figures included operating margin, which increased to 24.0% for Q4 and 25.1% for the full year, while EPS (adjusted for certain items) increased by 4% to $2.62 for the quarter and by 7% to $9.81 for the year.
The broker also repurchased 8.5 million Class A Ordinary Shares for approximately $1.8 billion over the course of the year, with 3.9 million shares bought back in the fourth quarter.
Across specific segments, Aon's Commercial Risk Solutions saw organic revenue growth of 4% in Q4, which was reflected across most major geographies, and was driven by "strong retention and management of the renewal book portfolio," according to the results release. Reinsurance Solutions meanwhile saw organic growth of 12%, while Retirement Solutions and Data & Analytics Services both saw declines, by 2% and 8% respectively. Finally, Aon's Health Solutions reported modest organic revenue growth of 2%.
"We delivered a strong finish to 2020, with 2% organic revenue growth and 4% EPS growth in the fourth quarter. For the full year, free cash flow increased by $1.0 billion to $2.6 billion, the highest in our firm's history, demonstrating the stability of our business and the efficiency of our Aon Business Services platform," said CEO Greg Case. "Our team is incredibly proud of the tremendous resiliency demonstrated by our colleagues. Understanding the opportunity and the need in front of them, they responded by bringing the best of our firm to our clients and each other, allowing the firm to excel during a year filled with unprecedented challenges. We enter 2021 in a position of strength, with momentum for Aon and our pending combination with Willis Towers Watson."