Big "I" gives Texas agent highest honor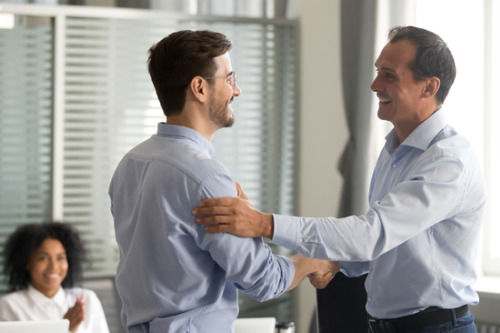 The Independent Insurance Agents and Brokers of America (the Big "I") has presented William E. Harrison Jr., chairman of the Big "I" Reinsurance Company, with the Woodworth Memorial Award. The award was presented at the Big "I" virtual board of directors meeting on January 28.
The Woodworth Memorial Award honors people who serve the insurance industry and the Big "I" with "uncommon dedication," the association said. It is the organization's highest honor.
"Bill has gone above and beyond in working tirelessly for his local community, state association and national association for more than 25 years in almost every capacity the organization can offer," said Jon Jensen, Big "I" chairman. "We are proud to honor his work with the Woodworth Memorial Award."
Read more: Big 'I', Trusted Choice launch guaranteed income program
Harrison began his career in the insurance industry by joining his father, Bill Harrison Sr., in the family agency, Coleman Company Insurance Services. After serving as both president and a member of the company's leadership council, he left in 2007 to found his own agency, TASA Risk Solutions in San Antonio, Texas. Harrison has served the Independent Insurance Agents of Texas as the chairman of the budget and finance committee, chairman of the board of directors and state national director. In 1999, he was named the state association's Young Agent of the Year.
At the national level, Harrison has served as chairman of the Big "I" finance committee, chairman of the professional liability committee, and as a member of Agency Administrative Services, the Trusted Choice board of directors and the planning committee. He has also served as InsurPac chairman for Texas.
"Bill has dedicated his career to serving the independent agent community though his work with the Big 'I', and we are truly thankful for the leadership and enthusiasm he brings to each role he's filled," said Bob Rusbuldt, president and CEO of the Big "I". "His impact on the association in nearly every facet of our mission to uphold the independent agency system is remarkable."
Harrison has also done volunteer work for Leadership San Antonio, Rotary International and Mission Road Ministries, and has served as board chairman for Palmer Drug Abuse Program, a deacon at Trinity Baptist Church and committee chair of the San Antonio Livestock Exposition. In 1997, he was selected for the San Antonio Business Journal "40 Under 40" list.
"Thank you so much for the honor and for the recognition," Harrison said during the award presentation. "If you look back at the recipients of this award in our business, they're legends, just pure legends, and I'm honored to have known them and to have a chance to work with them and learn from them over the years. This journey has been fun, but it hasn't been one that I've done by myself."