Cannabis Broker Spotlight: Lockton's Devey Helps Clients Battle 'Insurance Fatigue'
Editor's note: This part of a series of profiles on cannabis brokers, in which Insurance Journal explores why and how these folks got into the business, the ups and downs of insuring cannabis, as well as a few tips for those interested in a little professional development.
Alan Devey, a cannabis focused producer out of Lockton Chicago, lives in the rarified and risky air of insuring publicly traded cannabis companies.
Devey works with several publicly traded cannabis companies. His client base represents companies traded on both Canadian exchanges and U.S. exchanges and he specializes in vertically integrated operators.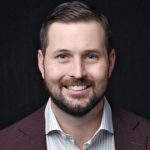 Devey is coming up on 10 years in the insurance business, having worked for Aon, a boutique brokerage, and finally Lockton, where he's been since 2016. For the past three years, he's made his focus the cannabis industry.
Devey spoke with Insurance Journal about his experience as a cannabis broker.
Insurance Journal: Why did you get in the cannabis and insurance space?
Devey: I got into the cannabis industry because I recognized that companies in the cannabis industry were looking for risk management partners who were not only creative and proactive but also have the necessary size and leverage in the marketplace to create new solutions and solve problems that cannabis companies face in the current insurance, regulatory and legal landscape in which they deal.
Being the largest, privately held broker allows us to invest in our clients and associates and over the past three years we have built a team of 20-plus associates with expertise specific to cannabis across multiple lines of coverage, working to create new analytics, benchmarking and coverage solutions for our clients.
Insurance Journal: Has this been a good financial decision so far?
Devey: Getting into cannabis has been a large investment of time and money and energy. The proof that this investment has been well worth it is represented by the incredible companies from across both the U.S. and Canada that have chosen us as their trusted advisor over the past several years.
Insurance Journal: What's the hardest thing about the cannabis industry to deal with?
Devey: Ease of doing business. If you were to work with a pencil manufacturer, you could gather the appropriate information and share with the market. In the cannabis world, you will need to complete several sets of redundant applications from all carriers to make sure your submission is recognized. This takes a lot of time and energy and gives your client or prospect "insurance fatigue."
Additionally, carriers make a lot of assumptions, so it is important to set up meetings with the underwriters to make sure they are aware of everything your client does, and more importantly, what they don't do.
Insurance Journal: What insurance product is the most difficult to obtain for your cannabis industry clients? Why?
Devey: On a global basis, when values are high enough, it is very difficult to find coverage for stock/inventory coverage. Additionally, directors and officers insurance continues to remain a problem from both a pricing and capacity standpoint.
Insurance Journal: What two or three tips do you have for brokers entering the business of insuring cannabis?
Devey: Understanding the language, legislation, and landscape of the market is key. As is knowing who the players are, how certain legislation will impact your business.
Equally as important, understanding carrier appetites and underwriting guidelines. Find a unique problem in the industry and focus on finding a solution, this is a great way to add value and really make a difference in a very challenging industry.
Topics Cannabis