Furtschegger Appointed Global Head of Entertainment Line of Business at AGCS
Michael Furtschegger has been appointed as global head of Entertainment at Allianz Global Corporate & Specialty (AGCS), reporting directly to Dr. Renate Strasse, AGCS SE board member and chief underwriting officer specialty.
Based in Munich, Furtschegger has led the global Entertainment team since end of 2020 on an interim basis, after his predecessor Lauren Bailey stepped down and left Allianz. Furtschegger's appointment is effective immediately.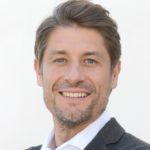 The AGCS Entertainment line of business provides specialized insurance solutions for film productions as well as live events in sports, music or culture.
Prior to the interim period leading the global team of 60 Entertainment colleagues around the globe, Furtschegger was the head of Entertainment International since 2016, steering the international expansion of this business segment.
He originally joined AGCS in 2009 as a global customer relationship manager before several other roles followed. He served as executive assistant to Dr. Axel Theis, founding and long-term CEO of AGCS, before taking over a role in the New York office as Quality & Projects manager in the area of global underwriting coordination. He then served as the head of Global Strategy & Development for the chief underwriting office Specialty.
Before joining Allianz in 2009, Furtschegger worked as a management consultant after his MBA (Mexico/USA) and diploma studies in Business Management (Germany).
About AGCS' Entertainment Line
The Entertainment line became part of AGCS in 2015 when the commercial insurance business of the North American Allianz entity, Fireman's Fund Insurance Co., was integrated into AGCS. Building on its presence in film, TV productions and live events in North America, the Entertainment line expanded, establishing hubs in London, continental Europe and Asia-Pacific.
In 2020, Entertainment contributed 3% to AGCS's global gross written premium of €9.3 billion. Last year, AGCS as well as many other insurers, have seen a surge in COVID-19 driven claims in Entertainment, especially for the cancellation of live events and the disruption of movie or film productions due to governmental lockdowns and social distancing measures.
Entertainment insurance typically covers property and casualty risks to productions and live events. It can include physical risks for cast, crew, wardrobe, sets and equipment as well as coverage for extra expenses associated with a production delay caused by those physical risks. Liability also represents a key entertainment cover — for instance, at events where an organizer will need cover for injuries to performers and audience members.
Source: Allianz Global Corporate & Specialty (AGCS)