Etheredge Named VP, Human Resources, at Hotchkiss Insurance in Texas
Texas-based independent agency, Hotchkiss Insurance, has promoted Heather Etheredge to vice president of human resources.
Etheredge will serve on the executive leadership team with a focus on developing and implementing the agency's strategic organizational plans. Her expanded responsibilities will include oversight of all HR initiatives, including workforce management, talent acquisition and development, and the organization's compensation and benefits administration.
Etheredge brings 23 years of human resources experience, including 16 years at Hotchkiss where she previously served as human resources director. Throughout her tenure, she has made many significant contributions by providing HR leadership, strategy and support to all areas of the company.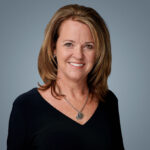 Founded in 1975, Hotchkiss Insurance is an independent insurance agency offering a range of insurance services including business insurance, employee benefits consulting, personal insurance and surety bonds with locations in Dallas, Fort Worth, Houston and San Antonio, Texas.
Source: Hotchkiss Insurance