Ascot Group introduces unit's chief executive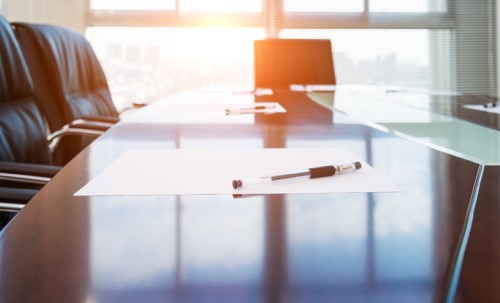 Specialty (re)insurance enterprise Ascot Group – the name behind operating divisions Ascot Underwriting (Ascot at Lloyd's), Ascot Bermuda, Ethos Specialty, and Ascot US – has tapped internal hire Ian Thompson to serve as Bermuda chief executive.
"It's a great privilege to succeed John Berger as chief executive at one of Bermuda's leading (re)insurance businesses," said Thompson, who is assuming leadership of Ascot's multi-faceted operations in the British overseas territory and looks forward to working closely with what he called an "excellent" team.
"Since joining in 2017, we've worked hard to develop a wide offering of solutions for our clients, focussing on superior underwriting underpinned by world-class service and infrastructure. Our strong ratings, and enhanced corporate and strategic depth across Ascot, puts us in an excellent position to continue on our journey of growth and profitability."
Prior to his promotion, Thompson was executive vice president and casualty & specialty chief underwriting officer. His credentials include years spent as casualty & specialty head at Hiscox Re, as well as time leading Catlin's healthcare and professional lines practice in London.
Group president Jonathan Zaffino commented: "Ian's been instrumental in our efforts to thoughtfully expand our Bermuda operations, which now includes leading solutions across several major insurance and reinsurance classes. The impressive evolution of our capabilities and growing portfolio over the past few years is testament to the work of our talented colleagues on the island.
"Ian is an excellent choice to now take the helm and oversee all of our underwriting capabilities as we continue to push our unique risk, tech, and client-centric approach and deliver superior long-term risk adjusted returns."
Berger, meanwhile, has retired after helping Ascot establish a market-leading presence in Bermuda over the past three years. He, however, will continue to advise and provide consultation to the firm.
"I also want to take the opportunity to extend my sincere gratitude to John Berger for all he has done for Ascot," added Zaffino. "He's had an impactful role in developing our Bermuda business, and I wish him a very happy retirement after a storied reinsurance career. We look forward to his continued advice and counsel in his new advisory capacity."