Beazley's CEO Horton to Become Group CEO of QBE Insurance in Australia
Beazley Chief Executive Officer Andrew Horton is leaving to become the group chief executive officer of QBE Insurance Group Ltd. in Australia, the two companies announced. Horton will be succeeded in the role by Adrian Cox, the current chief underwriting officer.
QBE had appointed Richard Pryce as interim CEO in October 2020 after CEO Pat Regan was forced to step down, following a complaint from a female employee in the United States. A search for a new CEO had been conducted since that time.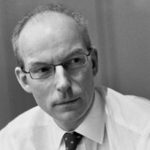 Horton will remain with Beazley until March 31, 2021 and is not expected to take up his new role until Sept. 1, 2021.
"Andrew is an inclusive and collaborative executive, who places a strong focus on risk, culture and relationships. He is known for driving positive change and high performance and has built a well-respected business over a number of years," said QBE Chairman Mike Wilkins. "His deep understanding of the insurance landscape and the opportunities and challenges across each of our markets, see him well placed to build QBE for the future."
When Horton moves into his new role, QBE's Interim CEO Pryce will move to an advisory capacity, providing a three month leadership transition before retiring from the company in December 2021.
Horton's appointment is subject to regulatory approvals.
Effective April 1, Adrian Cox will succeed Horton as CEO of Beazley, where he has worked for 20 years, most recently as chief underwriting officer. With more than 25 years' of industry experience, Cox has been a member of the Beazley plc board since 2010.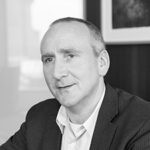 Following Cox's appointment, Bethany Greenwood will be the interim CUO of long-tail underwriting (cyber and executive risk and specialty lines), and Tim Turner will be the interim CUO of short-tail underwriting (marine, market facilities, political, accident and contingency, property and treaty). These responsibilities will be in addition to their current roles, while Beazley conducts the process to appoint a new CUO.
Horton's Biography
Horton joined Beazley as finance director in June 2003 and became CEO in 2008. During his tenure as CEO, the company profitably grew by around 10% per annum and it successfully added international operations on what had been a purely London-based company, said QBE in its announcement about the appointment. Prior to Beazley, Horton spent 15 years in the banking industry at ING, Nat West and Lloyds Bank in a variety of finance roles, ultimately being the UK chief financial officer for ING's wholesale banking division.
He qualified as a chartered accountant with Coopers and Lybrand in 1987. Horton completed a Bachelor (Hons) of Natural Sciences from the University of Cambridge and was a non-executive director of investment management firm, Man Group from 2013 to 2020.
"On behalf of the whole board, I would like to thank Andrew for his leadership and outstanding contribution to Beazley, in particular as CEO, a position he has held since 2008," commented Beazley Chairman David Roberts. "He has overseen the expansion of Beazley over this period, and leaves it in a strong position operationally and financially. We wish Andrew well in his new role."
"[Adrian Cox's] appointment provides continuity in Beazley's leadership team and strategic direction. This ensures that we will continue delivering for our people, our clients and our shareholders in the years to come," he added.
QBE Chairman Wilkins thanked Pryce for stepping in and leading QBE "with focus and clarity at a critical time for the group."
"On behalf of the board, we wish him every happiness in retirement, and we thank him for his commitment and service to our company over many years," he said.
Source: QBE and Beazley